Church Christmas Ideas

Ho,  ho, ho: Christmas is coming! It's one of the two times per year when your church is most likely to have guests. It's also a big celebration in its own right. How is your church going to welcome visitors and celebrate? We've got your church Christmas ideas ready.
God Rest Ye Stressed Communicators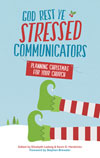 Start with our Christmas book, God Rest Ye Stressed Communicators: Planning Christmas for Your Church, for all the Christmas ideas, resources and inspiration you'll need this holiday season.
Learn more about God Rest Ye Stressed Communicators >>
Courageous Storytellers Membership Site
Another source for Christmas resources is our membership site, Courageous Storytellers. You can get the God Rest Ye Stressed Communicators book, as well as a ton of other resources:

Join Courageous Storytellers today to get access to these valuable resources and more.
The Christmas Opportunity
"Christmas is filled with opportunity. You can pull off some amazing things because people's hearts are already there." –Gary Molander
30 Days of Planning Christmas
Need some help with your Christmas planning? How about 30 days of help? We'll send an email every day for 30 days with helpful Christmas content. It's a great way to kickstart your planning process and generate ideas and encouragement. Sign up now >>
Christmas in July (or Whenever You Start)
Is it too early for Christmas? It's never too early to start Christmas planning.
We explored Christmas in July, asking half a dozen church communicators their thoughts. This can be helpful, no matter when you start your planning:
Planning and Promotion
Your church Christmas ideas need to be planned in advance and promoted properly. Don't just wing it or think that because it's Christmas the people will just come.
 "If you could do nothing else but read from the Gospel of Luke you would be communicating the greatest story of all." –Shawn Wood
Free Christmas Graphic to Share
Go tell it on the social media mountain with this free Christmas graphic: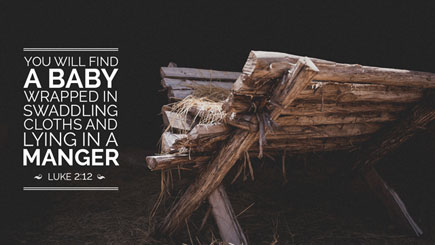 Remember, you can get access to even more Christmas social graphics in our Courageous Storytellers Membership Site.
Church Christmas Ideas: Examples
Getting inspired with church Christmas ideas can be tough, especially if you're doing your planning and it's anything but Christmas outside. But we've got plenty of examples and inspiration to get you motivated. But don't just steal these ideas, use them as a starting point to get you thinking. Be inspired to create something unique for your church.
Telling the Christmas story with 600+ Instagram photos is a great start:
Learn more about how this video came together.
"As you're planning Christmas, think about what it is your community needs your church to be." -Chuck Scoggins
Over-Christmased?
As we get closer to Christmas and the stress ramps up, be sure to keep things in perspective:
"Who cares if your Christmas festivities are worthy of Broadway if your entire church staff is cold, tense and irritable because of an unhealthy hyperfocus on performance? … Happiness is contagious. Enjoy your Christmas." –Kent Shaffer
If the Christmas cheer is a little too much, maybe you need to step back.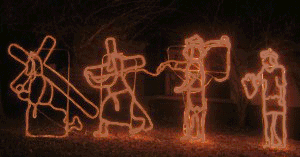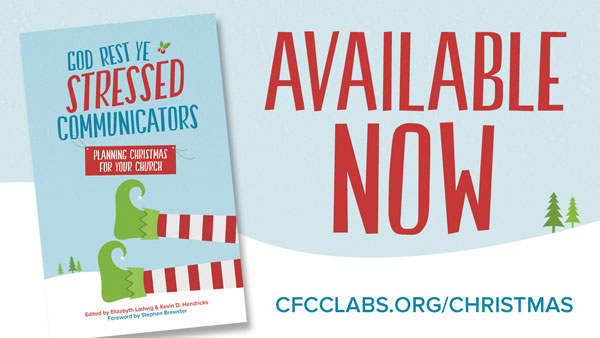 We hope your church Christmas ideas come together, and we wish your congregation a merry Christmas.